"If non-violence is the Law of our being, the future is with Women.
Who can make a more effective appeal to the heart than woman?"
Gandhi
Peace is not only the absence of violence or of conflicts. Peace can take many different forms: peace with oneself and peace of mind at an individual level, harmonious and balanced relationships within a family. Peace also emanates from equal opportunities with a role for each one of us in a society: social injustice is one of the main reason for social unrest and violence.
The family, the first peacebuilding arena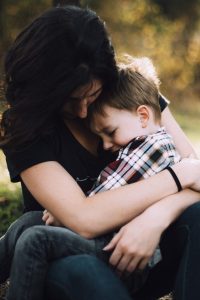 The educational role of parents, especially that of the mother, is crucial. It is indeed within the family that a child's emotional balance is built, and that the values on which an individual is constructed are transmitted. It is also within the family that a child makes his first experiences of what safety or distress is, discover the challenges of community life, and learns the peaceful or violent resolution of conflicts.
Early childhood development has namely an important potential for peace promotion. Apart from physical health, recent research studies show that safety, social support and emotional ties within a family are also essential for the physical, emotional, social and intellectual development of a child, beginning already during pregancy.
Enabling a child to grow up in a healthy, violence-free family, and thus enabling them to reach its full potential and to find their role in society, is the foundation of lasting peace.
Finally, no one is safe from being confronted, in one way or another, to violent extremism in his or her closest environment, in particular within one's own family. Most of the time, mothers are the pillar of the family and are generally very present. They can learn to identify early signs of unhappiness or malaise of their child, those signs being usually similar regardless of their cause (harassment, radicalization, drugs, sexual abuse etc.).
Working for peace: women's involvement in social and political lives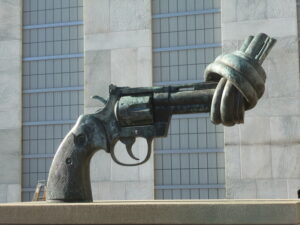 Mothers must realize that they are an important force in countering the many influences that undermine society. And governments at all levels must recognize them as such.
Both through the actions of its member associations, and in its advocacy work, Make Mothers Matter shows how mothers can act in society for social justice, for the protection of human rights, and for the implementation of practical solutions against discrimination, exclusion, and inequality in access to education, property (including land), inheritance,  credit and other resources.
Governments are struggling to keep up with the rapid changes in society, of technology and the economy, and are finding it harder and harder to come up with solutions to the various problems that come with these changes. The equal involvement of women in society is essential to mitigate these changes and build lasting peace.
Mothers must, therefore, be involved in the same way as other actors in society, engage in public life, recognize their responsibilities, gain confidence in themselves and in their skills in order to contribute to the development of a more balanced and safer society for themselves and their children.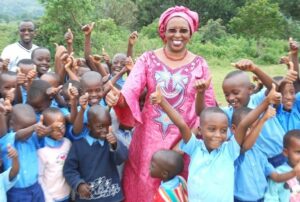 "Becoming a mother implies all at once, pain, joy, and a mission. It is a joy to expand this great human family, when one thinks of these privileged moments where a child's smile simply makes you want to laugh, with no reason. Motherhood is a mission weaved with years of toil and on-going studies at the school of life. This is perhaps why mothers should be called to serve beyond the immediate environment of their families.
The reason is simple. If we want a world with more love, tolerance, perseverance for peace and the resolution of conflicts, a world where women would represent 50% of the executive, judicial and parliamentary instances, 50% of women at the United Nations and at the African Union… then mothers are best placed to reach these objectives.
Indeed, their lives provide mothers with the best Curriculum Vitae: Their children are the hardest government to contend with. Their families are the most difficult people to convince, to negotiate with, that they will always have to compromise with. Always! It is inherent to our nature as women and to our mission as mothers. […]
If we want to build a new peace-loving generation capable of renunciation in this world of conflicts, the role of mothers is vital."
Maggy Barankitse, the "Angel of Burundi"
Message carried by MMM at the 6th International Forum of NGOs in partnership with UNESCO,
"From  promoting to building peace with NGOs", Queretaro (Mexico), November 2016