Globally
MMM is a member of the Advisory Board of the Early Childhood Peace Consortium (ECPC). Founded on the idea that children and families can be agents of change for peace, the objective of the ECPC is to "create an inclusive movement for peace and social justice, through using evidence-informed early childhood development strategies".
At the European level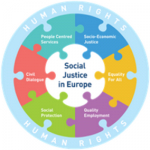 MMM is a member of the European Social Platform, the largest network of European civil society organizations active in the social sector, whose mission is to put in place regulations that contribute to social progress for all, in the spirit of human rights.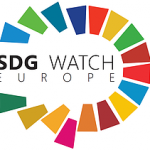 MMM is a member of SDG Watch Europe, an alliance of European NGOs active in all areas of sustainable development whose objective is to promote the implementation of the Sustainable Development Goals at European level.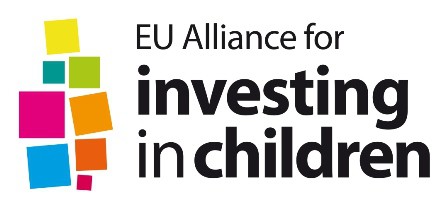 MMM is a partner of the EU Alliance for Investing in Children. The Alliance brings together over 20 European networks sharing a commitment to end child poverty and to promote child well-being across Europe.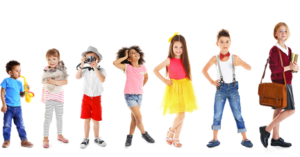 MMM is a member of the Sounding Board of the European Platform for Investing in Children (EPIC), an evidence-based online platform that provides information about policies that can help children and their families face the challenges that exist in the current economic climate in Europe. EPIC serves as a tool for Member States to monitor activities triggered by the Recommendation for Investing in Children. EPIC also collects and disseminates innovative and evidence-based practices for children and families which are being implemented across the EU to foster cooperation and mutual learning in the field.
In addition, MMM regularly works with a number of organizations active at the European Institutions in the fields of women's rights and family issues, including Age Platform Europe, COFACE, Eurochild, Eurocarers, the European Women's Lobby, Maternal Health Europe, etc.
At the United Nations
In New York, Geneva and Vienna, MMM is a member of various NGO committees, which are strategic platforms for NGOs doing advocacy work at the United Nations. The representatives of MMM are active in the following NGO committees:
NGO Committee on the Status of Women (New York and Geneva)
NGO Committee on  the Family (New York and Vienna)
NGO Committee on Ageing (Geneva)
NGO Committee on Social Development (New York).
In Geneva, MMM is also a member of Child Rights Connect, a network of NGOs working to promote the rights of the child.
In New York, MMM is a member of the Coalition for Global Citizenship 2030 -CGC2030.
Finally, MMM is a member of the Women's Major Group (WMG) and the NGO Major Group. The "Major Groups" are NGO groups created at the Rio Summit in 1992 that have the right to participate in all UN processes around sustainable development. Their objective is to coordinate the advocacy work of civil society on each of the main themes of sustainable development.