International Women's Day, March 8th, 2018 - Make Mothers Matter joins the campaign launched by Mindr and the United Nations Foundation's Global Moms Challenge.
The World's Biggest Mama Meetup has asked mothers around the globe to come together, wherever they are, and participate in a global conversation about how we can make the world better for all moms, and how moms can make the world better for everyone.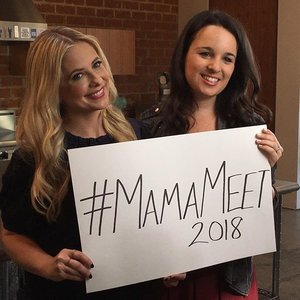 MMM the only global organization working for and with mothers is very happy about this initiative which highlights how mothers are changemakers in their communities around the world.
Do you also want to get involved?
Spread the word. Share the #MAMAMEET2018 video and encourage all the mamas in your life to get involved!
Plan your meet-up. Are you a mama? Become a #MAMAMEET2018Ambassador by planning a gathering (online or off, with one friend or one hundred!), or join a planned meetup. Are you an organization or group? Plan an event in your workspace or with your network. Love mamas and unsure how to become involved? We need you, too! Host or join a meetup and play an important role in this global movement. You can discuss about any topic which concerns you!
Tell us how you're going to participate using the hashtag #MAMAMEET2018.
Meet! Around the world, we'll all be meeting up on March 8th and being part of to a global #MAMAMEET2018 conversation about how mamas can harness our power to lead the way to a better future. If you're in NYC, join the flagship event at the United Nations.
Be counted. Share photos and experiences using #MAMAMEET2018 or by email, and tell us how many people were in your group and what you discussed. We'll add you to the tally for the World's Biggest Mama Meetup!
On International Women's Day, let's celebrate Motherhood