On 2 June 2020, Make Mothers Matter, along with its partners of the EU Alliance for Investing in Children, with the support of the Social Platform and SDG Watch Europe, issued a Call for Action to the EU to ensure that the Child Guarantee Council Recommendation is launched in 2020. The statement was also shared through letters to Commission President Ursula von der Leyen,  Executive Vice Presidents Timmermans, Dombrovskis and Vestager, Vice President Suica and Commissioners Schmit and Gentiloni.
In our joint statement, we called for the need for a sustainable Europe 2030 Strategy with a strong social dimension. The Europe 2020 Strategy is coming to an end this year and a new 2030 Strategy should incorporate the principles outlined in the European Pillar of Social Rights in alignment with the UN Sustainable Development Goals. With one out of four Europeans already at risk of poverty and social exclusion and with the catastrophic consequences of the COVID19 pandemic, the EU needs an ambitious, comprehensive and overarching strategy that would encompass the short and long term challenges that it is currently facing.
We are calling on EU institutions and Member States to adopt the ambitious EU budget 2021-2027 and social funding programmes to tackle social and employment challenges proposed by the European Commission on 27 May 2020. Measures that allow access to adequate resources and benefits, and access to affordable, quality and inclusive services to support those at risk, need to be put in place.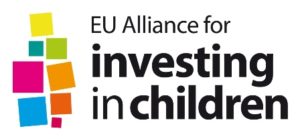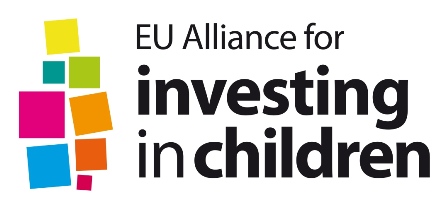 We are grateful for the commitment of the European Commission in its announcement on May 27th of the inclusion  in the updated European Social Fund Plus (ESF+) proposal of a 5% earmarking for the implementation of the Child Guarantee to tackle child poverty. This earmarking is relevant for all EU Member States. The proposal shows the willingness of the European Commission to support the EU's most vulnerable children and their families. This constitutes a big milestone in tackling child poverty and in breaking the cycle of disadvantage in Europe.
However, we are aware that 5% of ESF+ is not enough to combat child poverty across the EU. This should be part of the financial response and other ESF+ resources plus further EU funding resources should be made available.
There is an urgent need for a Council Recommendation on the Child Guarantee that must guide the EU's future budget spending and ensure the programming of these financial resources by the EU Member States. It is important to have in place a comprehensive policy framework to guide EU Member States' spending and policy-making.
COVID19 has further highlighted the importance of strong social and child and family protection systems. Europe needs to  guarantee that no family is left behind and that children and their families in the most vulnerable situations, have access to key social rights and that parents are able to receive adequate support to exit poverty.