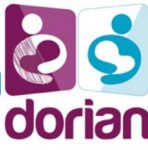 Targeted strategies must be urgently developed to prevent obesity in women of child-bearing age.
The Developmental ORIgins of healthy and unhealthy AgeiNg: the role of maternal obesity (DORIAN) consortium, funded by the European Commission's 7th Research Framework Programme, today releases results gathered from its 3-year research programme which began in January 2012.
The likelihood to develop cardiovascular and cerebrovascular diseases, or type 2 diabetes during adulthood, is greater in children born to mothers who were overweight during their late pregnancy.
Therefore, policy-makers must draft guidelines for diet during pregnancy, and mental health support for pregnant women must be improved." says Dr. Patricia Iozzo from the Institute of Clinical Physiology, National Research Council, Pisa, Italy.

Read the Press Release on the results of the project