MMM Belgium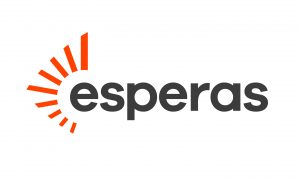 as a founder member, is preparing for the second Esperas Peace Lab this month, to be held at Gent.
On the agenda is a presentation of No man's land, a three-film documentary series involving teams of young reporters who traveled to Nicaragua and Cameroon to capture and highlight the work of women in peacemaking.
The Peace Lab will also address important issues such as the participation of more women in peace negotiations, how to enable them, what are their needs and how Esperas can make a difference.
Highlight of the meeting will be the nomination of Ambassadors of Hope, an initiative that will put a spotlight on campaigning women in the world that participate in bringing about more peace in their region. The aim is to give them a stronger voice, no matter where they are. A social media campaign will present their actions through the documentaries, the Esperas membership and the wider MMM Network.
Esperas aims to communicate on an ongoing basis, these Ambassadors of Hope until the 2020 event that will celebrate the 20th anniversary of the UN Security Council Resolution 1325 on Women, Peace and Security.