Brussels - Esperas of which MMM Belgium is partner witnessed a great result from its 1st peace project. Find out what and how some women are not victims but part of the solution in Brazil, Nicaragua and Cameroon.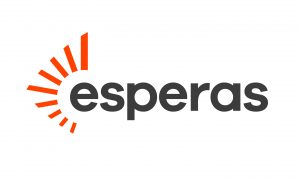 In 2018 MMM Belgium joined forces with Mothers for Peace and Mama Kivu, two other Belgian associations, to found Esperas – an initiative that aims to be the voice of women working to build sustainable peace in their communities.
Support from the European Union – via Frame Voice Report, enabled the launch of a first project. At the end of 2018, in collaboration with Rudi Vranckx (a Flemish journalist), a call for project proposals was launched to get young journalists to produce documentary films on women peace actors in their country. The idea was not to show victims, but rather spotlight women who offer and are part of the solution.
Three projects were selected and thanks to Esperas, three documentary films of 25 minutes each were made, which got their airing on Belgian TV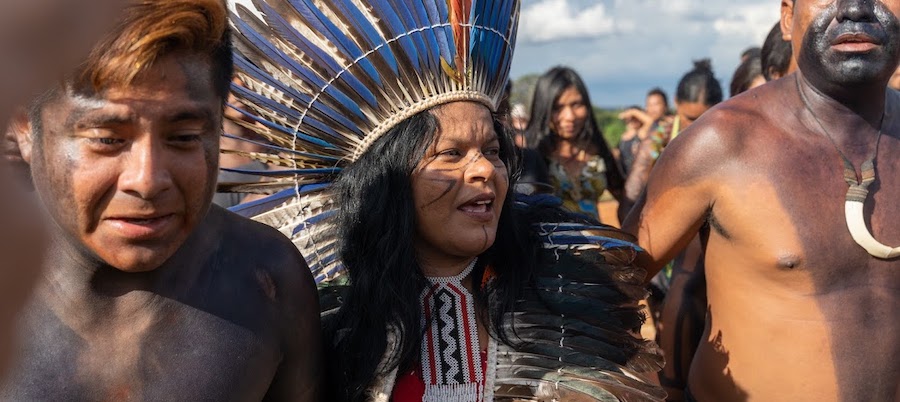 Mulheres da Luta – Brazil
Directed by Jan de Deken and Thomas Ceulemans, "Mulheres da Luta" is a documentary about Aboriginal women struggling to defend their region, their health and their lives. In Brazil, indigenous leaders are fighting for the climate and their own survival. With the arrival of far-right President Jair Bolsonaro, who promised not to leave a square meter of land to the indigenous population, this struggle is now more urgent than ever. The film, which stars Sonia Guajajara and Maura Arapium, highlights everything from Illegal logging and forest fires to violent conflict.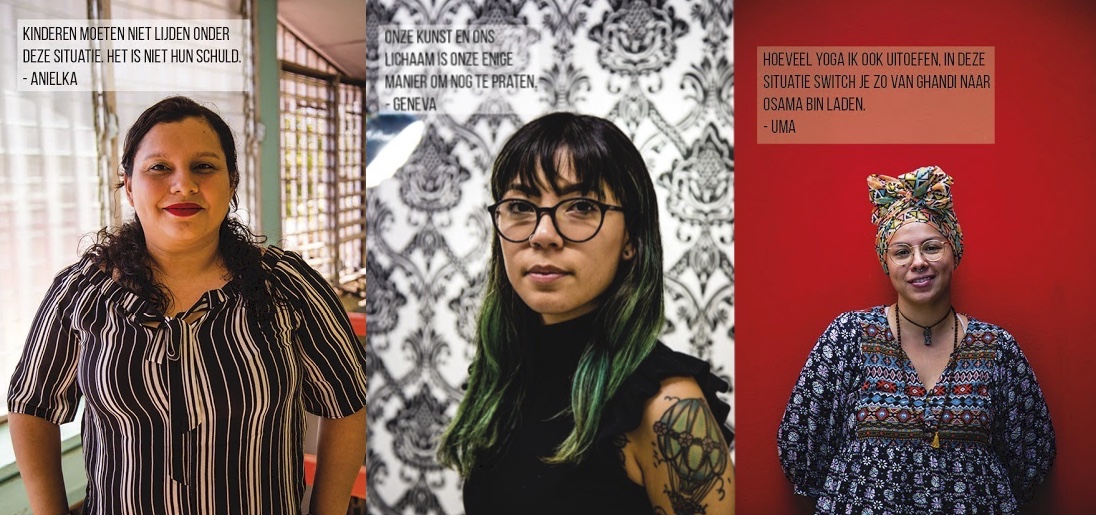 Outspoken – Nicaragua
Directed by Lisanne Corijn and Bram van Roy, "Outspoken" explains the conflict in Nicaragua. On April 18, 2018, civil protests were held against government reforms in various cities of Nicaragua. Thousands of citizens took to the streets to make their voices heard. The demonstrations were repressed; there were deaths and hundreds of people were arrested. Anielka, Geneva and Uma fight for their country and their rights. They invent creative and different ways to express themselves and thus find hope to continue their struggle.

A Violent Home – Cameroun
"A Violent Home" is a documentary film, directed by Thea Mathues and Sam Deckers, covering the on-going conflict in Cameroon. Since October 2016, a conflict has erupted in Cameroon between English-speaking separatist groups and the predominantly French-speaking government. This has degenerated into violence. The film follows two women, Esther Omam and Kah Walla, who each work in their own way to find a peaceful solution to this conflict.
Following the national broadcast of these 3 documentary films, a 3rd Peace Lab is due to be organized on 15 November at MMM's office in Brussels, a half-day event with 2 invited speakers: Christina Bache and Passy Mubalama.
Dr. Christina Bache has extensive knowledge of peace and conflict theory/practice and in promoting positive private sector engagement in fragile and conflict-affected environments. Currently, Christina is a Visiting Fellow at the London School of Economics and Political Science, IDEAS, and up until March of this year, she was a Visiting Fellow at the Wilfried Martens Centre for European Studies in Brussels.
Ms. Passy Mubalama is a pro-democracy and women's rights activist with over 7 years of experience in promoting democracy, human rights, good governance and the rule of law in the Democratic Republic of the Congo (DRC)
Esperas will also continue to spotlight women mobilizing and working to build peace in communities around the world.
See also: