Otitsara (Madagascar), Mamas for Africa (active in the Democratic Republic of Congo) and Mothers At Home Matter (United Kingdom) share their plans.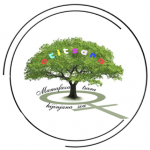 Otitsara with mothers to celebrate March 8th
In the morning, we are meeting needy mothers living in the poorer areas of the capital. These slums are flooded every year with poverty prevailing in all its forms (violence, insecurity, alcohol and drug abuse, prostitution, street children and juvenile delinquency, mothers struggling daily with small jobs, mothers head of single households… an endless list). We will discuss 2 main topics.
The first one is "our best assets are people": children are the wealth of Malagasy society; how to nurture them in terms of health, nutrition, education… how best to value this wealth, how to manage numbers vs resources.
The second topic is "let us celebrate the inspirational woman in each of us". We will discuss this on the basis of the following definition of women: they make-up half of humanity and therefore are indispensable to its existence, maintenance, sustainability, values, and peace… to reach the conclusion "Let's be proud of being women, of being mothers."
In the afternoon, there will be a recreational gathering of Otitsara women and mothers to assess the activities of the first two months of 2019.
For more information on the Otitsara website
Mamas for Africa
"Climate Change"…  It touches us all and very rightly so. At Mamas for Africa we contribute to improving the climate at home, at work and in everyday situations of simply lowering the heating. And although it is a global problem, for many women in Eastern Congo, Climate Change means something completely different. For them, it is about the unsafe climate that prevails. Whether it is the attacks and rapes by militias they endure while working in the field… or by deranged youngsters who lash out at neighbours. The trauma suffered by these women scars them for the rest of their lives.
On March 8th, International Women's Day, we highlight the climate debate of vulnerable women in eastern Congo once again, in the hope that we can bring it to the attention of those that matter. At Mamas for Africa, we offer medical and psychosocial support and guidance to these women. And we are strongly committed to the prevention and sensitization of the communities.
On this International Women's Day, will you help us to help keep the climate case of East Congolese women alive?
More information on the  Mamas for Africa website
Mothers At Home Matter (MAHM)
On International Women's Day, we are celebrating with the launch of a podcast called Mothers Matter. The first episode covers IWD directly, and their #betterbalance line, discussing equality and the value of mothers at home, exploring what lies behind the drive for greater gender diversity at work and the importance of equal opportunities for women whilst recognising the impact that taking time out to care for children will obviously have.
The Mothers Matter podcast will celebrate the unique and vitally important role that mothers play in their children's lives, and will focus on the needs of children to be raised by loving mothers. The podcast will address a whole range of topics from the point of view of the mother whose primary role is caring for her children. It will look at the immense challenges and rewards, of caring for children including maternal mental health, housing, discrimination in the tax system, busyness, returning to work when children are older, mothering teenagers, identity and why it is that mothers are so vital to their children's well being and mental health.

Listen to the first of the podcast series!
More information on the Mothers At Home Matter website