In celebration of Mother's Day, KISANY will support MMM's advocacy work across the board to the benefit of mothers, by donating 10% of all their online proceeds throughout the month of May.
KISANY was born as an NGO project with one of our member associations En Avant Les Enfants. They share the MMM belief that everyone, especially mothers, should have access to education and decent work. For more than fifteen years, they have served this purpose by offering training and work in DR Congo and Rwanda.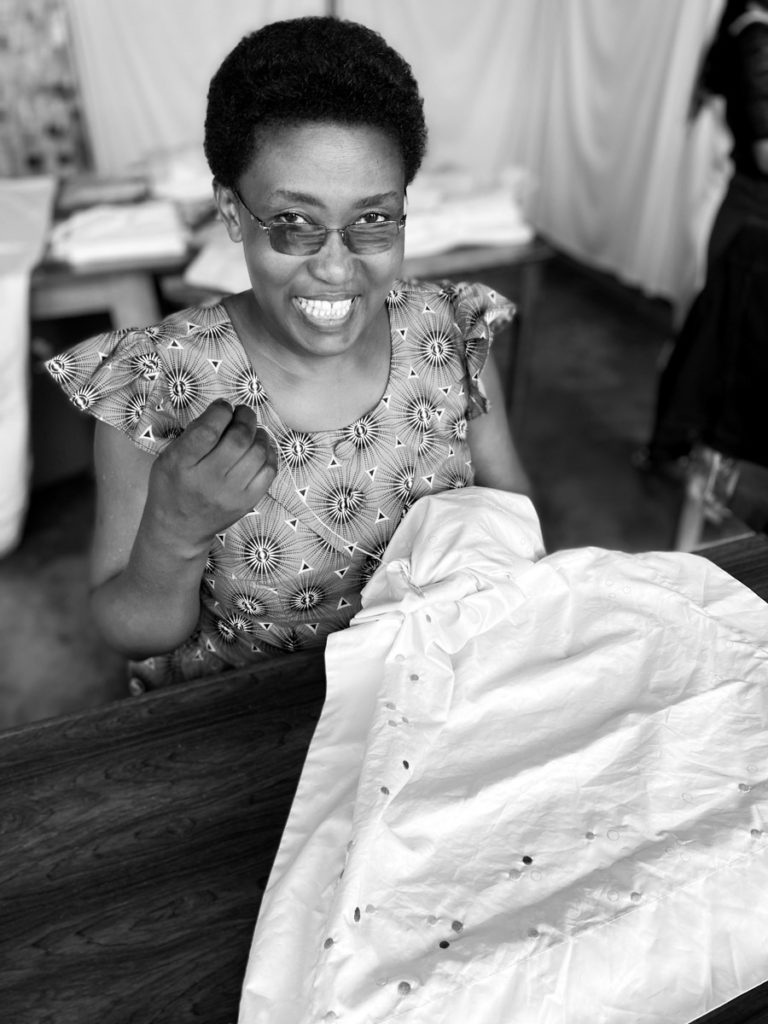 As a result today, KISANY creates exceptional and ethical embroidered home linens for local and international clients. Its two flourishing partner ateliers with over 110 artisans, help create stunning collections and bespoke linens that provide dignified work and have transformed over 1300 lives. A bright example of a successful social enterprise respected around the world.
KISANY works with mothers and grandmothers every day. And many of their journeys have been hard. Violence and lack of education had them trapped in cycles of dependence. Yet through perseverance, education and work KISANY has seen the lives of these formidable women change by building independence. Stitch by stitch they have become leaders in their communities. And their success in becoming exceptional artisans is inspirational and is what drives the KISANY team every day.
Our partnership is therefore not just a great fit but also something that fills us with pride. KISANY is living proof of MMM's mission of advocating for recognition and support of mothers as changemakers to make the world a better place.
Click here to celebrate with us.