On 7th April and in celebration of International health Day, the multidisciplinary EU-funded network of researchers and professionals on perinatal mental health, COST Action Riseup-PPD, raised awareness of the impact of COVID-19 on the need to better research the impact of Covid-19 on maternal mental health.  Make Mothers Matter as member of this research network helped draft this statement.
In light of the unprecedented crisis brought on by the COVID-19 pandemic, protocols for prenatal care and childbirth have been changing all over Europe. In the interests of safety, new practices are being adopted by perinatal health care services that seem to contrast with respectful and supported birth and postpartum period, negatively impacting new mothers' mental health and consequently their newborn. For instance, some countries are banning partners from accompanying women to the hospital and being present during labour, imposing restrictions on postnatal visits and separating women from their newborns.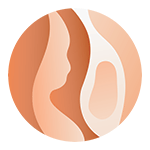 Therefore, Rise up PPD decided to create a new Task Force called "Perinatal Mental Health and COVID-19 epidemic" in order to promote best practices in maternal mental health that may mitigate the impact of COVID-19 management in women's mental health.
The anxiety and isolation resulting from the COVID-pandemic increases the probability of post-partum depression while the shortage of staff and the need for social distancing may make diagnosis and treatment more difficult. The statement illustrates how COVID19 is a challenge in itself for mothers but also highlights how it impacts maternity care around the world and the risks involved in terms of post-partum depression. The work done by a multidisciplinary team also provides a list of simple recommendations in order for carers to promote good practices and therefore reduce the incidence of anxiety but also to be vigilant in these difficult times to identify and maintain a vital relationship with the most vulnerable mothers.
One of MMM's aims is to promote maternal health. Being pregnant and adjusting to motherhood can be challenging and sometimes lead to mental health issues. Maternal anxiety and depression have been shown to impact the entire family unit at multiple levels if left untreated. For this reason, MMM is involved in promoting mothers' voices in a European research project on post-partum depression (Rise up PPD) and aims to disseminate some axis of good practice in the coming years.
For more information, please access the full statement.