The World Maternal Mental Health Day (MMH Day) 2021 is aimed at raising awareness surrounding maternal mental health issues worldwide.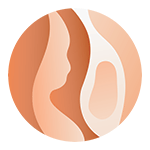 The Riseup-PPD, a network that MMM is proud to partner with, is an EU-funded COST Action dedicated to promoting women's health in the peripartum period and to achieving a more standardized and unified approach in recognizing, treating, and preventing peripartum depression (PPD). It is an international, interdisciplinary network that joined forces to bring about changes in the field of perinatal mental health.
Here is their statement marking World Maternal mental Health day.