We were delighted to support and take part in one of our member-organised events in May this year. Mulheres a Obra in Portugal, hosted their annual conference, 'The Voices of Female Entrepreneurship' virtually for the very first time, bringing together mothers and organisations supporting them in business, from around the world. Despite no physical interaction, the 3-day online gathering was a successful exchange of a series of conversations and views.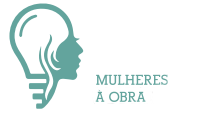 Mulheres a Obra is a network of working women, mostly mother entrepreneurs, that shares information, ideas, and good practices to best reconcile work and family lives.
The overall aim of their event was to raise awareness among the public about the rights of mothers throughout the world. As one of the organisers, Camila Rodrigues, founder and manager of Mulheres a Obra said:
"It is very important for our female entrepreneurs to have direct contact with mothers from other countries and to be aware of the challenges they face, so that they can open their horizons and see beyond their own personal immediate interests. We thank MMM for their participation and all the knowledge, experience and expertise they shared with us!"
We participated with an MMM booth, organized by our MMM Belgium head Laurence Vanden Abeele, featuring a great lineup of speakers, with interviewees from within our EU, UN and MMM France teams plus live spots with some of our grass roots NGO organisations and partners such as Mompreneurs, Promundo, Rise Up PPD and KISANY.
Selection of interviews
Tatiana Moura, coordinator of Promundo Portugal, interviewed by Laurence Vanden Abeele, Head of MMM Belgium
–
Lucia Mestre, MMM France, talks about their recent survey on the first 1000 days – interviewed by Marie-Liesse Mandula, MMM Secretary General
–
Shahnaz Pakravan, MMM communications manager speaks to Ashwini Shanmuganathan, General Manager, KISANY Social Enterprise
–
Laurence Vanden Abeele, Head of MMM Belgium, in conversation with  Eleni Vousoura, Psychologist clinical researcher and licensed psychologist in Athens, Greece; and Maja Zutic, psychologist at the Catholic University of Croatia, who are both Riseup PPD COST Action leaders
–