Viallaite, an association active in Cameroon, joins the MMM network. Its objective is to encourage breastfeeding and healthy nutrition, to guarantee good health for both mother and baby.
Cameroon's situation is emblematic of those in many other developing countries. A lack of information and also misinformation, now leads to too few mothers breastfeeding their babies (26% according to UNICEF), or mothers stopping too soon. Furthermore, too few know how to feed their children correctly to maintain good health.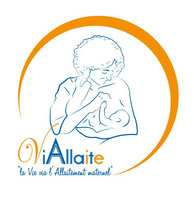 Influenced by western culture and believing they are doing the best for their babies, mothers have largely adopted formula milk. Unfortunately, this belief, as well as negatively affecting their household budget, leads to child malnutrition. These substitute milk products are often too diluted, mixed with non-drinking water or used with badly sterilised bottles and teats. The illnesses which follow can be dramatic, sad because they could have been so easily avoided with simple advice from the time of pregnancy and the first few hours after the baby's birth.
These families need urgent help to keep their babies in good health by this completely natural use of mother's milk. Viallaite is taking this on.
"ViAllaite", or "la vie via l'Allaitement maternel" (life through mothers' milk)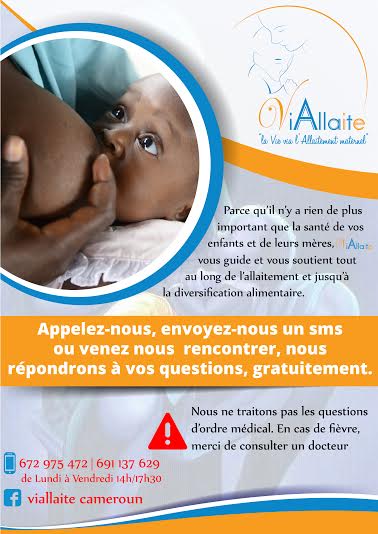 Viallaite's objective is to help mothers up to the time of weaning. The association works with counselors, who raise awareness, and who inform and support mothers in maternity units and medical centres.
These counselors are locally trained by the association, with the help of local pediatricians. They work both in small dispensaries as well as larger units, to inform and train the personnel. They also act more directly by helping mothers who have just given birth, and by holding free consultations on vaccination days or follow-up appointments for pregnant women.
In two years, three counselors have advised 30,000 mothers.
Make Mothers Matter is delighted that Viallaite has joined the group of associations within the MMM network working in the field of maternal and child health. Viallaite is a wonderful example of "good practice" and the proof that even with limited means, a well-run project and a good dose of determination can produce spectacular results.
For more information, visit the Viallaite website.