Make Mothers Matter has always believed in the crucial role of civil society in addressing key issues such as women and girls' education. It is for this reason that we are supporting and giving voice to one of our grassroots members and its actions in Zimbabwe, Rozaria Memorial Trust.
The UNESCO Prize for Girls' and Women's Education honours outstanding and innovative contributions made by individuals, institutions, and organizations to advance girls and women's education. It is the first UNESCO Prize of this nature and is unique in showcasing successful projects that improve and promote the educational prospects of girls and women and in turn, the quality of their lives.
The Prize is awarded annually to two laureates and consists of an award of US $50,000 each to help further their work in the area of girls and women's education.
The Prize directly contributes to the attainment of the 2030 Sustainable Development agenda, particularly SDG 4 on education and 5 on gender equality.
Founded in 2006, Rozaria Memorial Trust (RMT) leads innovative initiatives that promote health, education, and entrepreneurship opportunities for young people, especially girls and young women, in rural and resource-poor communities in Zimbabwe.
RMT promotes girls and young women's education by addressing the root causes that keep many girls out of school:
Socio-cultural norms
Gender inequality and stereotypes
Promotion of the rights of girls and young women
Sexual and reproductive education and HIV prevention
Promotion of child protection and the fight against child marriages
Prevention of family violence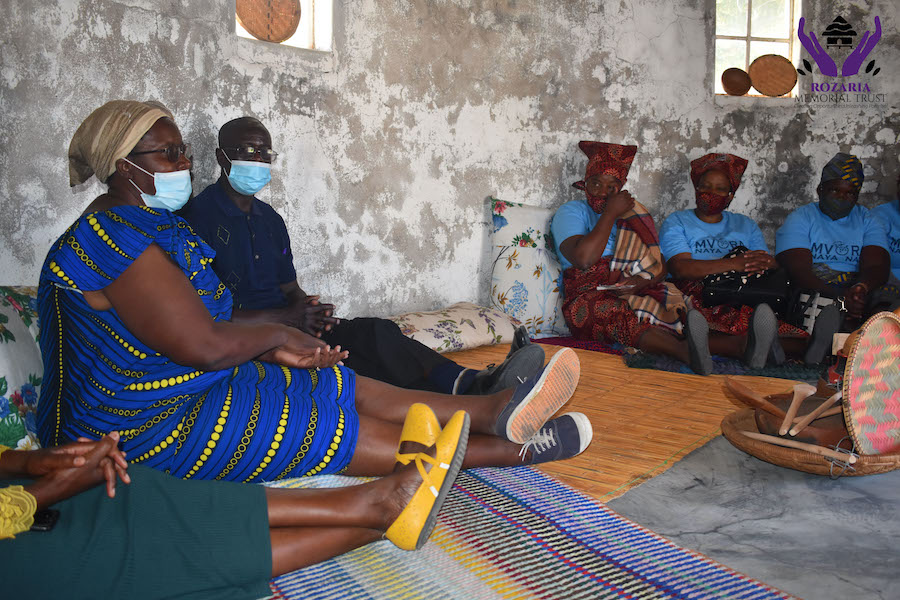 RMT deploys its advocacy on different levels: at the local level, by mobilizing the community (girls in school, community leaders, etc.), and at the regional and national levels, as member of the Zimbabwe Network for Early Childhood Development (ZINECDA) in particular.
Their systemic, multi-level, multi-cause, and multi-method (formal and informal education) approach has shown real results in the reduction of school dropouts and has allowed RMT to implement replicable programs.
The not-for-profit organisation has been carrying out programs on addressing the socio-cultural and Sexual Reproductive Health Rights (SRHR) barriers that limit girls' access to education. The objectives have been to increase the knowledge base for retention and reentry of girls in rural communities, to shift negative social and cultural norms through traditional cultural institutions to remove barriers that limit girls' access to education, and to influence educational institutions and systems on addressing stigma around reentry into school by girls.
Stories of significant change have been collected by RMT where the beneficiaries speak about how the education assistant projects impacted their lives. The number of girls and women in need of accessing their right to education is increasing and the more people are aware of the educational assistance that RMT offers its beneficiaries, the higher the demand of assistance by other members of the community who fit the criteria.
To learn more about Rozaria Memorial Trust's extensive projects and their work with girls and young women in Zimbabwe, please visit their website.