UN New York, Commission on the Status of Women - At a co-organized event on the sidelines of CSW66 our speakers reaffirmed the negative impacts of climate change on food security, among other health issues. But the event also highlighted the opportunity for transitioning to sustainable food systems, the many positive impacts it could have on health, and the key role women can play in such a transition.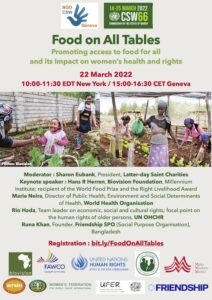 MMM and its partner organisations from the NGO Committee on the Status of Women Geneva brought together eminent experts and practitioners to discuss the right to nutritious food and the essential empowerment of women to make it happen.
The virtual event, titled 'Food on all tables – Promoting access to food for all and its impact on women's health and rights' took place on 22 March on the margins of the 66th UN Commission on the status of women.
Background information
Hunger and malnutrition are huge deterrents to fundamental physical and mental wellbeing, impacting multiple generations. Consistently on the rise since 2015, notably in relation to Climate Change, two billion people suffer from hunger or malnutrition. In many low and middle-income countries, people who make their living in the food system – from farmers and processors, to cooks, and vendors – struggle to address the rising challenges of food insecurity and hunger. The majority of these workers are women.
Women are more vulnerable than men to food insecurity. In times of crisis, when prices rise and food is scarce, women and girls consume less and receive less nourishment in order to feed their families.
Speakers
Sharon Eubank, President, Latter-day Saint Charities (moderator)
Hans Herren, Biovision Foundation, Millennium Institute; recipient of the World Food Prize and the Right Livelihood Award (Keynote speaker)
Maria Neira, Director of Public Health, Environment and Social Determinants of Health, World Health Organisation
Rio Hada, Team leader on economic, social and cultural rights; focal point on the human rights of older persons, UN OHCHR
Runa Khan, Founder, Friendship SPO (Social Purpose Organisation), Bangladesh, associate member Make Mothers Matter (via video message)
Recording of the event
Runa Khan's video message
A powerful intervention on the realities of mothers in a country like Bangladesh, which is particularly affected by climate change, and the actions undertaken by Friendship to help them and their families adapt to this new reality, and put food on all tables.
'People can live in poverty but they cannot live without dignity and they cannot live without opportunity and hope'
The 66th UN Commission on the Status of Women (CSW66) took place 14 to 25 March 2022, under the theme, 'Achieving gender equality and the empowerment of all women and girls in the context of climate change, environmental and disaster risk reduction policies and programmes'.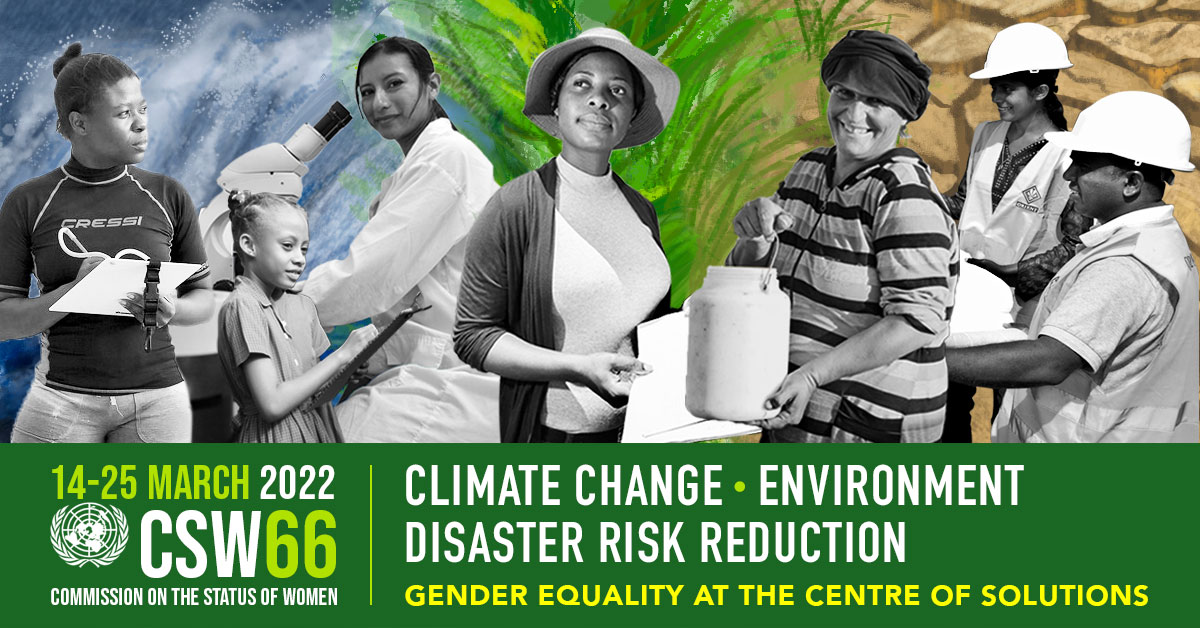 See also