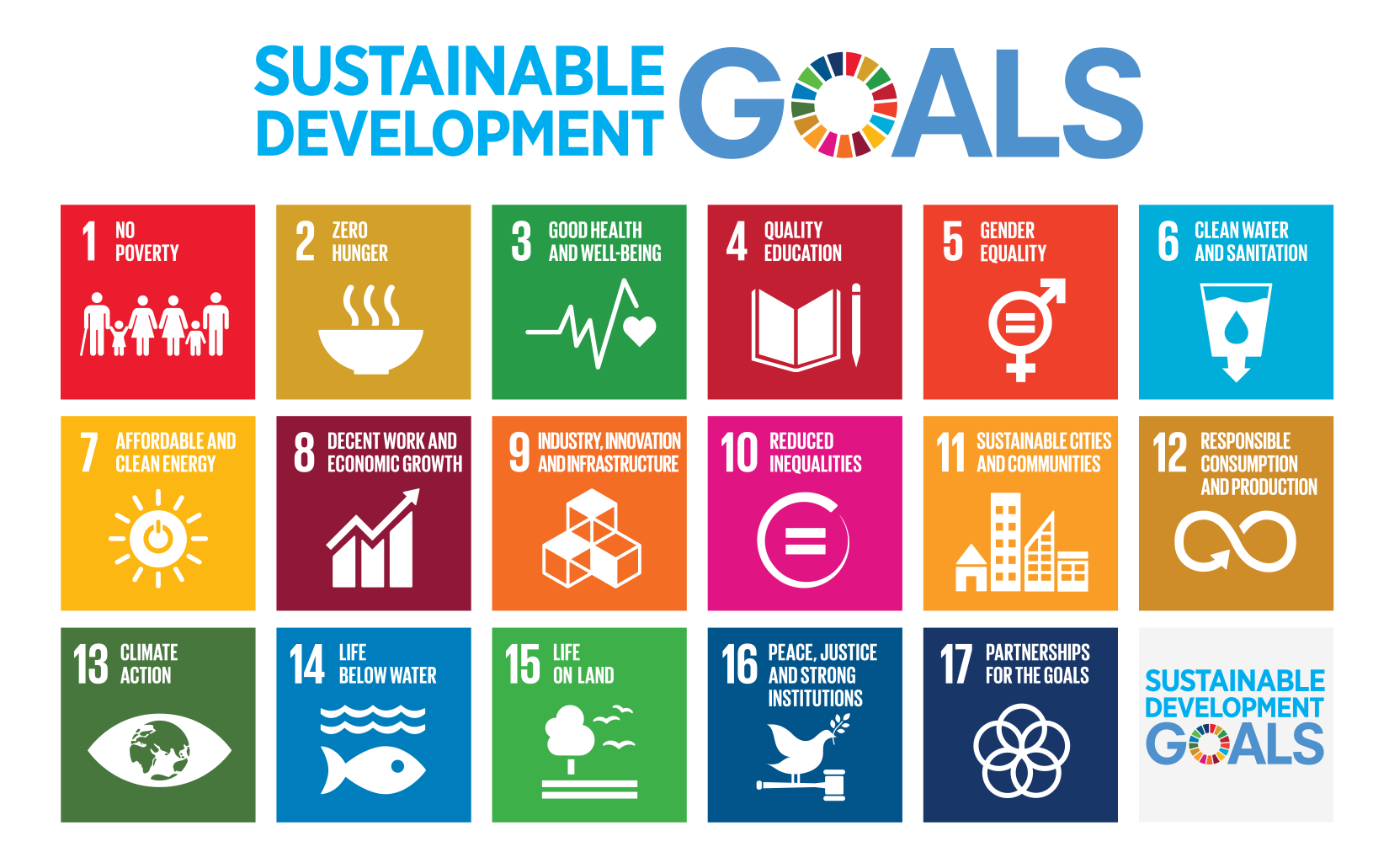 Mothers are directly affected by the 2030 Agenda for Sustainable Development, adopted by the UN in 2015, which has become the overarching framework for UN work. For mothers around the world – especially the poorest, living in rural areas or in remote areas – the 17 Sustainable Development Goals (SDGs) of this program or "Agenda 2030" are a great hope – that of a better life for their children and themselves.
MMM believes that the recognition and empowerment of mothers can have major positive effects on many of these SDGs. By supporting mothers and their children, the return on investment is largely positive for the realization of the 2030 agenda!
Mothers must be recognized as agents of change who, when educated and adequately supported, can greatly contribute to many of these goals.
SDG 1 – Breaking the intergenerational cycle of poverty
Mothers and their children are disproportionately represented among the poorest and most vulnerable populations. Two-thirds of unpaid family care work is still the responsibility of women, especially mothers, which is one of the main causes of their particular vulnerability to poverty. This invisible work, essential to the well-being of families and communities, supports the entire economy. But it also creates a poverty of available time for women. It also restricts their mobility and access to education, employment or income-generating activities.
Addressing the problem of poverty of mothers and their children is necessary to break the intergenerational cycle of poverty and achieve SDG 1. The World Bank has found that, on average, women reinvest 90% of their income in their family – compared to 30% to 40% for men. Food, education and health: mothers invest in their children so that they emerge from poverty.
In order to truly break the cycle of poverty, we must recognize, reduce and redistribute unpaid family care work, and thus promote the economic emancipation of mothers.
→ See MMM's recommendations to address the issue of unpaid family care work
SDG 2 – Mothers as key stakeholders for food security
Mothers play an important role in relation to food and nutrition because, in the majority of households, they are the ones who prepare meals. In addition, breastfeeding during the first 6 months ensures babies a healthy and affordable diet. Therefore, facilitating and informing mothers about the benefits of exclusive breastfeeding is crucial to achieving this goal.
Women are also responsible for half of the world's food production (producing up to 80% of food in most developing countries). Mothers are also often engaged in subsistence farming and therefore devote a great deal of time and energy to ensuring the food and nutritional security of their families.
But women living in rural areas face two important challenges that governments must tackle:
Significant discrimination in terms of access to property, credit and other resources such as seeds, fertilizers, information, training, etc.
The lack of infrastructure and public services, which in particular increases their domestic workload (as women are most often responsible for collecting fuel and water).
Rural women need to be supported in their multiple roles as heads of households, educators and caregivers, managers and family food producers, not to mention their contribution to the preservation of nature and adaptation to climate change. They must also be recognized as drivers of change in food security and nutrition improvement.
→ See MMM's contribution to the 62nd Commission on the Status of Women on rural women
SDG 3 – Mothers as partners for health
Maternal mortality and morbidity remain one of the major challenges of the 2030 agenda. The numbers are shocking when we know that the majority of these deaths and disabilities are preventable: they are the result of defective health systems and discrimination towards the poorest women. The consequences are devastating, not only for orphaned children and their families, but also for the millions of women suffering from such ailment as obstetric fistula, who become excluded from their families and communities. Maternal and child health must a priority area for governments.
On the other hand, we know the impact of the mother's physical and mental health on the health and development of her children. The very first years of a child's life are essential for their development, including during pregnancy. A mother sensitized to the importance of hygiene, good nutrition, the emotional connection with the baby, and the impact of the stimulation that the baby receives will be able to contribute actively to the cognitive and emotional physical health and development of her child.
Mothers are most often responsible for health within the family. Any preventive approach that focuses on the mother's education and mental health from the beginning of her pregnancy, and that promotes a safe, harmonious and stimulating family environment for the child, are effective ways of limiting the physical and mental health problems that may occur later.
Also worth supporting mothers and future mothers who have the opportunity to meet other mothers can educate, support and inform each other. They can share their knowledge and personal experiences on a variety of topics, such as health and nutrition. They can also build social bonds among themselves, gain greater self-confidence – especially in the skills of raising a child. This is the goal of the workshops proposed by MMM in France.
Educated and supported mothers have a positive influence on the health of their children, and even their own health and that of other mothers.
→ See the report of the "Mothers and Health" conference organized by MMM in 2016
SDGs 5 & 16 – Ending domestic violence and supporting mothers as agents of peace
Violence against women – and especially domestic violence – is a phenomenon that affects all economic and social classes, and that can dramatically affect families. Child victims or witnesses of domestic violence suffer emotional and psychological trauma, which has negative effects on their physical and cognitive development. In addition, young boys who witness violence against their mothers are more likely to beat their partner in adulthood. And girls grow up with the idea that threats and violence are quite normal in family life.
We must get out of this vicious circle. Mothers must be supported to get out of their victim state, and be sensitized and encouraged to claim their rights, so that they themselves can contribute to the solution.
MMM also believes that peace education begins at an early age, and that mothers have a major role to play in transmitting the values ​​of nonviolence and educating in the peaceful resolution of conflicts.
→ See also the "Mothers and Peace" page
SDG 4 – The transforming power of educated mothers
Education plays a major role in development, the eradication of poverty and, ultimately, peace. In particular, educated mothers have the power to transform the societies in which they live:
The survival, health and well-being of children are directly related to their mothers education. This is in particular the best remedy against the transmission of the AIDS virus.
Most mothers are also keenly aware of the importance of education for their children. Their influence is often critical to sending children to school.
Adolescent education contributes to the eradication of poverty and the progress of societies. Girls must be able to continue beyond primary school and be encouraged to go to university instead of staying at home to help their mothers with unpaid household chores, or to be forced to marry early.
Educated girls will become responsible mothers who will, in turn, have a positive impact on their families, their communities and, more generally, on society as a whole. These educated girls will be the drivers of change.