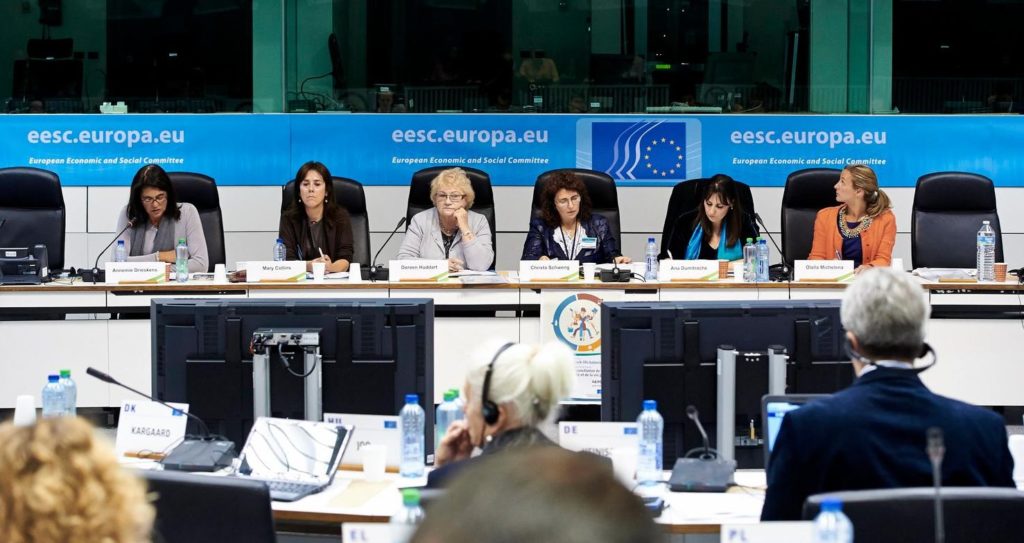 MMM's work with the Institutions of the European Union – which impact?
The European Union adopts legislative and non-legislative initiatives that have a direct impact on the lives of European citizens. The EU also plays an important role at international level, notably for the protection of Human Rights and is an important partner of the United Nations and the biggest donor for development aid.
In this context, the MMM European Delegation focuses on supporting and empowering mothers and highlighting how their contribution at social and economic levels matters for Europe's future development.
The Delegation works to influence European policies and legislation to bring about positive changes in the lives of mothers, which will, in turn, have a positive impact on their children, family and the whole of society. MMM aims to support mothers and help them develop their independence.
At the European Parliament, MMM works with the following Commissions:
Our work is carried out in a transparent manner in accordance with the Transparency Register established by the European Parliament and the European Commission.
MMM's main areas of work at the EU
Mothers and the Economy: the reconciliation of work and family life has been one of the delegation primary area of work, in accordance with the results of the 2011 MMM Survey What matters to mothers in Europe.
Mothers and Health: Maternal health is also an issue in Europe. The MMM delegation's areas of work include 

the fight against obstetric violence and ill-treatment, 

the prevention of obesity and 

the promotion of maternal mental health.

Mothers and Peace: MMM promotes the idea that peace education begins during early childhood within families. Mothers have a major role as their child's first educators for the prevention of violence and the peaceful resolution of conflicts. In Europe, where the prevention of radicalization among young people is becoming a crucial issue, mothers are best positioned to see the warning signs in their children. It is essential to take mothers into account in the prevention of radicalized youth and to support them in this role.
What the MMM Delegation do
Raise awareness among policymakers of the challenges faced by mothers (European Commission, European Parliament, European Economic and Social Committee, Council of the European Union etc.)
Propose concrete measures to support mothers
Monitor and research policies that impact mothers and their families.
Analyse these policy measures and communicate the views of mothers to be taken into account in the preparation of legislative proposals.
Partners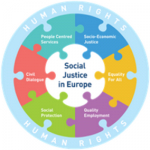 MMM collaborates on a regular basis with many European NGOs, notably with Age Platform Europe, COFACE, Eurochild, Eurocarers, the European Women's Lobby, Maternal Health Europe, etc.
Since December 2016, MMM is a member of the Social Platform. It is the largest network of European civil society organizations active in the social sector. Its mission is to promote policies that contribute to social progress for all, based on human rights.