On 28th February 2023, Make Mothers Matter together with partners, is organizing a conference at the European Parliament to tackle the issue of the gender care gap in relation to intra-EU mobility. Featuring Dr. Nina Miller from the University of Glasgow, Law School, the conference will be hosted by MEPs Maria Noichl (S&D) and Christine Schneider (EPP) and supported by the European Women's Lobby and Coface Families.
EU free movement rules constitute, today, a cornerstone aspect of the EU citizenship regime. However, in the context of the gender care gap, where unpaid care work concerns mostly women, EU free movement isn't enjoyed equally between men and women.
Mothers, and, more generally, women with caring responsibilities, encounter difficulties, when moving to an EU host Member State, in accessing and securing EU free movement rights and protections, such as residence and equal treatment rights. Care work is therefore even more challenging in the framework of intra-EU mobility, since EU citizenship and free movement rules neglect that reality. It leads to adverse consequences, notably in terms of legal and physical insecurity and precariousness, both for those with caring responsibilities and those being cared for, like children.
Highlighting the urgent and critical need for considering the gender care gap issue in relation to intra-EU mobility and free movement rights and protections, is fundamental. It is also in line with what we at Make Mothers Matter have long advocated: the inequitable distribution of unpaid care work and mothers' struggles to freely choose and be supported when conciliating their family and professional lives.
The conference will address :
The EU free movement law's forgotten angle and, more precisely, the Citizens Rights Directive not addressing the care work reality and its consequent impact on women's ability to work, further exacerbating the difficulties they face in qualifying for rights and protections under the EU free movement law
How full-time caring responsibilities or a combination of unpaid care and economic activity induce a decrease in the quality of EU free movement rights and protections
Legal and practical consequences for mothers and women with caring responsibilities and for those being cared for, such as children
Recommendations to tackle the gender care gap in the context of intra-EU mobility
Program & Speakers
Keynote statements : 
MEPs Christine Schneider and Maria Noichl
Dr. Nina Miller from Glasgow University1
Prof. Nicole Busby, University of Glasgow, Law School
Prof. Charlotte O'Brien, University of York, Law School
Dr. Adrienne Yong, City University of London, Law School
Prof. Anna Maria Konsta, Aristotle University of Thessaloniki, Faculty of Law
Dr. Alice Welsh, York University, Law School
Sirpa Pietikäinen, MEP European Parliament
Katarina Ivankovic-Knezevic, Director for Social Affairs and Inclusion, DG EMPL, European Commission
Marion Finke, Member of Cabinet of Vice-President Dubravka Šuica, European Commission
Jolanta Reingarde, EIGE
Representatives from Make Mothers Matter, European Women's Lobby,

COFACE Families

, European Citizen Action Service (ECAS) & Eurocities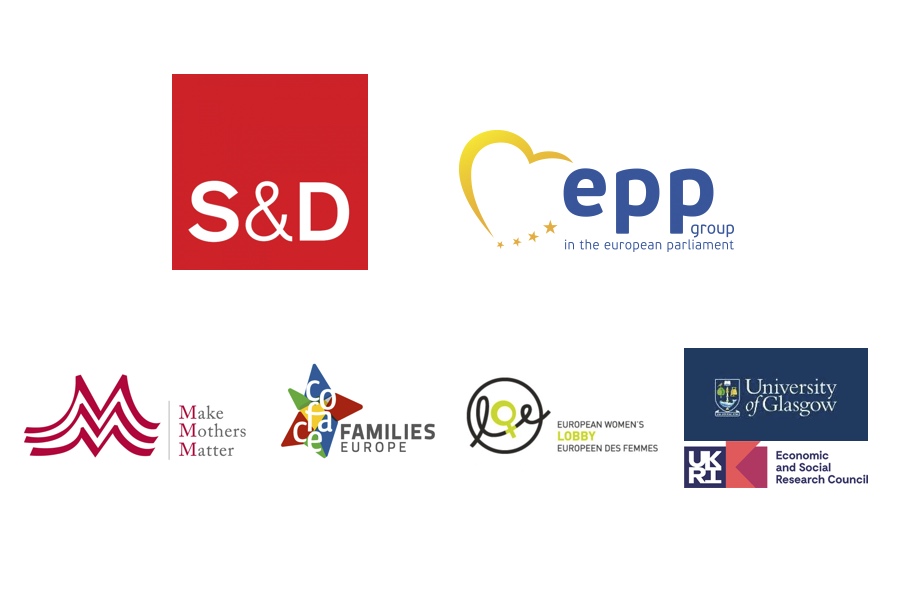 Registration
To register email: eudelegation@makemothersmatter.org
Invitation
Agenda
________
1. Author of "Caring on the Move: The Forgotten Angle. The Gender Care Gap and Intra-EU Mobility" (2022) https://www.gla.ac.uk/schools/law/staff/ninamillerwestoby/